Welcome to Heart Faid. We offer many different prop money here. Our prop money comes in different styles, denominations and types. For better navigating our customer to understand the difference of our products, we made this page to explain it. 
Below is all the categories:
Full Print:
Full print prop money comes with 100 double side print bills. it will be held with a removable bank strap. This collection is perfect for counting or making it rain.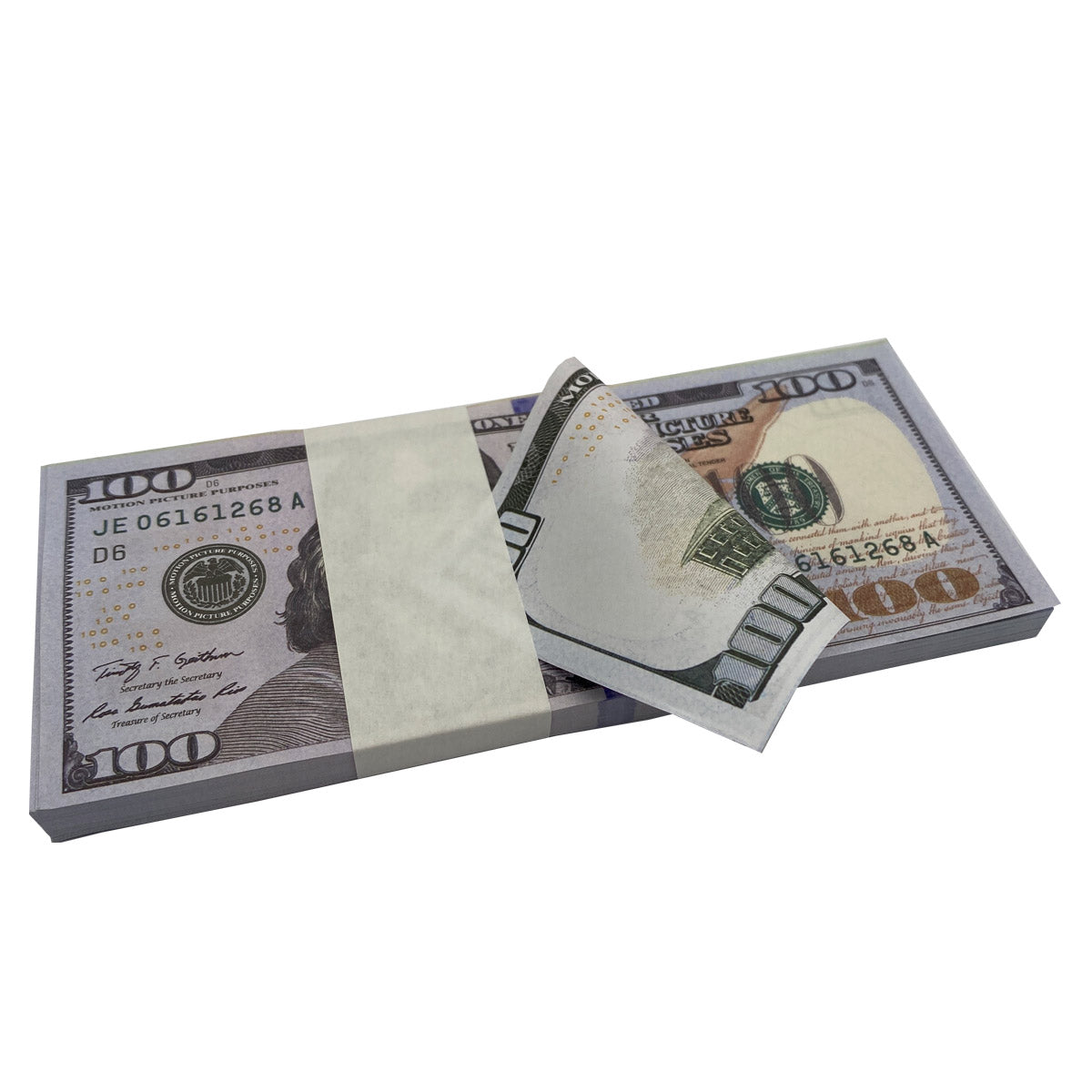 Bands:
All bills are banded together with a rubber band.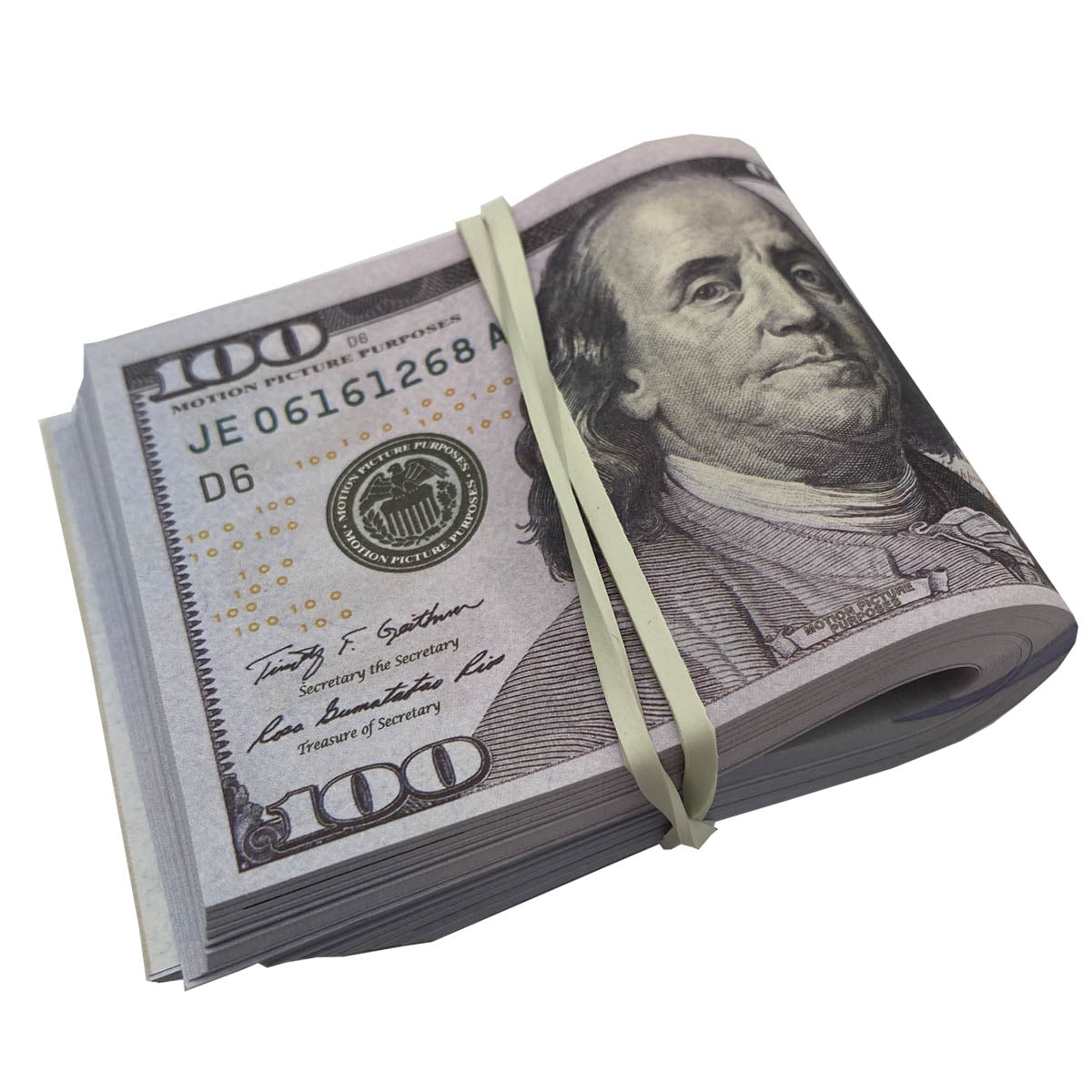 Stacks:
All bills are strapped together with a bank strap.